What is Ramp?
Video of a Running Ramp Support Line Scan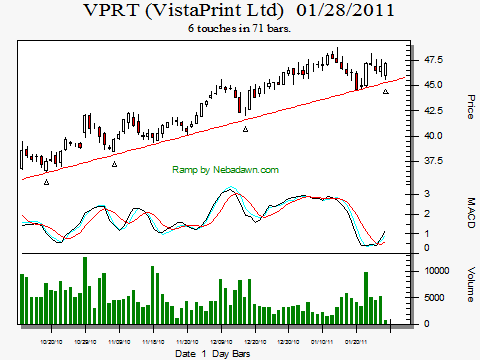 Ramp is a world class chart pattern recognition screener for all world stock markets and Forex currency exchange markets.
Ramp will screen for prices on trendlines, breakouts, MACD divergences, Fibonacci retracements, W bottoms, head and shoulders, cup and handles and many other great trading setups.
Ramp is a trendline scanner.
Scan for any combination of price interacting with trendlines.
See trendline touches, breakouts and much more.